The Secret To Being a Top Performer
We all have an image in our head of a top performer. Maybe it's someone in your office, maybe it's a movie character, or maybe it's you! For those of us who have strived for such accolades, but have yet to hit the mark, being a high-performance employee can feel like an unattainable goal—something that simply can't be learned. Not only is that a discouraging thought, but, thankfully, it's also not true!
Being a top performer is absolutely within your grasp. The catch is that you have to want to put in the work to get there. To help you get started, we've put together some of the most foundational elements of what it means to be a top performer. Apply these to your own career this week, and we certainly hope you'll be encouraged to find that the top achiever you want to be has been within you this whole time.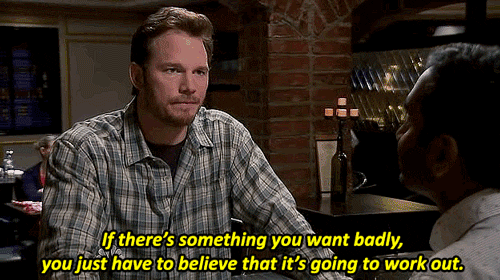 You Don't Have To Be Traditional, Just Be Invested
One of the common misconceptions we tell ourselves is that top achievers have to have a certain look or pedigree about them. But that's hardly the case. Austin Belcak, contributing to Forbes for Grads of VoiceLife, encourages business leaders to look outside the traditional pool for top talent. While "traditional" candidates may have the right schooling or GPA, Belcak argues that finding someone with a non-traditional background is a great move for an organization because it helps to diversify their problem-solving and skill-sets.
This should be an encouragement to anyone who may be looking to break into a field that they may not be most suited for on paper. If you want to be a top achiever in this case, Belcak has some helpful advice for you–he profiles a non-traditional high achiever as someone who displays any of the following:  
"Attending a web development class or bootcamp"
"A freelance portfolio that leverages skills outside of their current industry"
"Coursework in aimed at learning the skills needed to be successful in a new industry"
"If a candidate is investing heavily in themselves," Belcak says, "chances are good that your investment in them will have a high return." And he's right. If you want to get yourself out ahead of the crowd, the most important thing you can do is invest in the industry you're pursuing. It's only natural that investment will be met with a return from the right match.  
Stay Focused
"Distractions have to be addressed as the single largest detriment to high-performance employee productivity," argues William Belk in an article published on CNBC.com. "If [a high-performance employee, or HPE] requires up to 25 minutes to regain focus after an interruption, and we allow for four interruptions per day for our HPEs, that sets the potential for 100 minutes (almost two hours) of wasted time each day."
It could be said, more or less, that most people (top performers and underachievers alike) are in the office the same amount each week. The difference comes when you asked who really worked more. As Belk's point illustrates, it's not about simply being lazy or driven. Little distractions here and there can really begin to add up, and take a big chunk out of your progress—and the ability to be productive—week in and week out. Try tracking your metrics and activities on a leaderboard or calendar to keep goals top of mind. Fight for focus, and you'll be rewarded with a new found efficiency.  
Always Be Engaged
Finally, you need to truly be engaged with your work if you're going to excel at it. Engaged employees aren't simply those that enjoy work more, they're women and men who have found purpose in what they do, who have goals and a vision for the future—who want to be invested in the growth of their organization, and ultimately aspire to be leaders. Engagement is a choice every day: a choice of whom your report to, where you're headed, and what you prioritize. If you can master the element of engagement, there's no stopping you from rising to the top.