3 Tips For Fostering Better Teamwork
Whether you start with an office of one, or you're at the top of the Fortune 500, every business leader knows that a company cannot succeed without a top-notch team. And there's a lot more to it than just throwing a group of like-minded people in a room. Team building is a process that in many ways never stops. To be a truly great business leader, you have to be interested in your team's development every day, no matter the ups and downs. And whether you're starting from scratch or hoping to pump some new life in a hard-working unit, here are a few easy ways to make sure your team quickly jumps from "just cutting it" to "totally crushing it."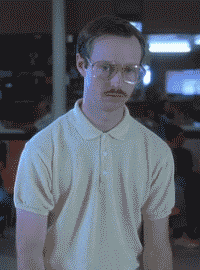 Recognize, Repeat
Data has repeatedly shown us that recognition is a cost-effective, practical, and reliable tool for bonding and growth within an organization. It doesn't have to be an elaborate parade every time an account executive scores a big win.
Simply giving them the ability to blast out a newsflash through a Salesforce-integrated network like our Hoopla platform can be a huge confidence booster. Kim Harrison, a PR powerhouse and principal at CuttingEdgePR, noted that when The Walt Disney World Resort established a recognition program, satisfaction jumped up 15% for employees. Consequently, Harrison explains, "These results correlated highly with high guest-satisfaction scores, which showed a strong intent to return, and therefore directly flowed to increased profitability."
The team that's going to deliver the best product is the team that's getting regularly recognized for their hard work. Affirmation goes a long way.  
Disrupt Classical Hierarchy
In an article for Fast Company, Vivian Giang explained that when you transition to a "flat" hierarchy, it creates more transparency–and in doing so, your company's transparency "also allows people lower down in the organization to understand the business model and think with a strategic mindset."
By breaking some of the barriers of traditional top-down hierarchy, you're giving your team stronger ownership of everything from projects to the wins themselves. That helps them to think with a long-term developmental mindset, which in turn gives the team itself an inherently higher sense of value. The team is no longer just a tool, it's an asset.  
Plan and Execute Tangible Goals
More than simply just executing on tasks, however, a team truly bonds when you can set shared goals. The Wall Street Journal has a simple and effective guide for how you can set goals with your team, and they advise this: "make sure that your team understands, accepts and commits to those goals.
The more you can involve your employees in setting goals for themselves and the group, the more committed to those goals they are likely to be." At Hoopla, we created an exercise to plan out our goals and how we were going to execute them. By thinking about top-level, as well as individual OKRs (Objectives & Key Results), everyone was given insight into how they contribute to the bigger picture and why they matter.
It doesn't get simpler than that: when you're planning as a team, you're helping them to invest in each other. Be it through goals, shared responsibility, a culture of celebration, effective team building can be transformative for your organization–and is absolutely within your reach!